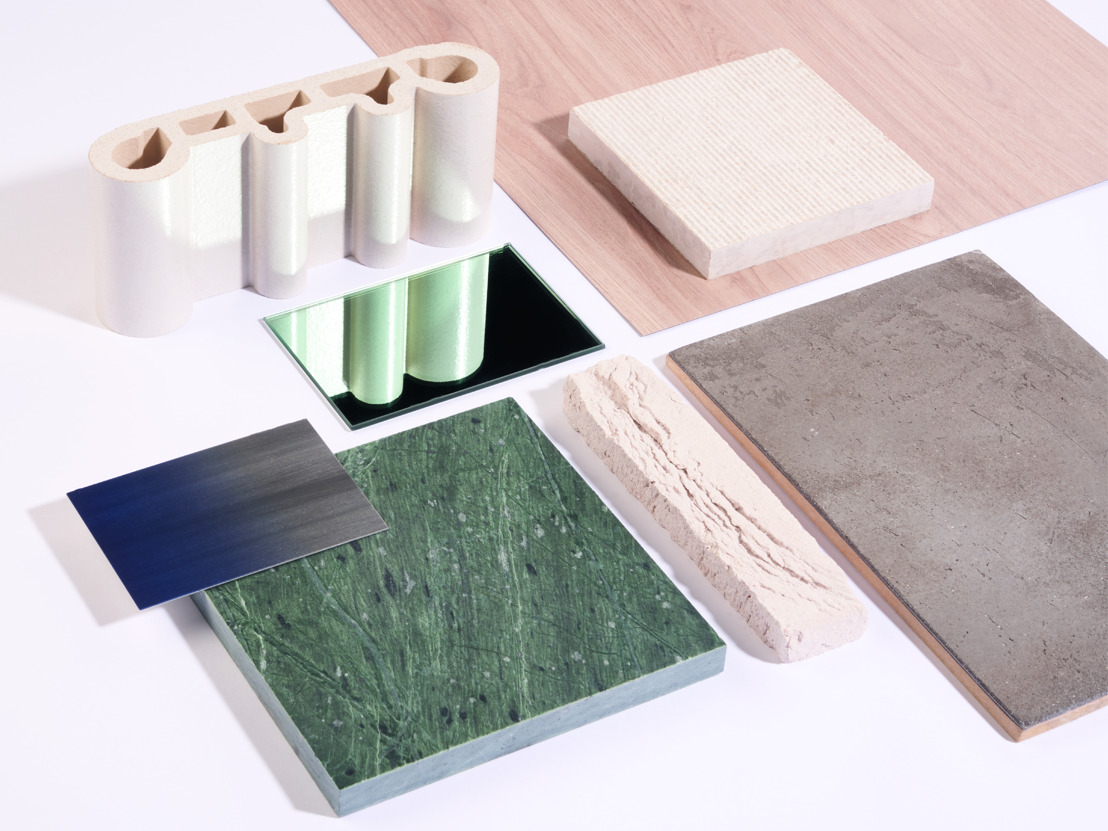 WeWantMore develops designer friendly sustainability-based classification system for its material library
And encourages the entire interior and architecture industry to join the sustainability conversationby sharing its method
A lot has been said and written about the topic of sustainability in the interior design and architecture industry. The term can be interpreted in different ways, there's an overload of (dis)information out there and the amount of certifications is only increasing. It makes it hard for designers and architects to get a full understanding of the matter, let alone easily apply it in their projects and day-to-day working. Rather than just adding to the current discourse, design studio WeWantMore made the most out of the pandemic and developed a sustainability-based classification system for its material sample library. The goal? To make it easier for interior designers and architects to select sustainable materials and partners in their projects.
From plus to must
40% of Europe's total energy consumption can be traced back to the construction and architecture industry. As well as 50% of electricity consumption, 36% of CO2 emission and 13% of drinkable water consumption. The numbers aren't pretty, but designers are in a position to make a real change. Even more so, WeWantMore firmly believes it's a designer's responsibility to design and develop sustainably. At the same time, the Belgian design studio also realized it failed to do so until a year ago.
"During the 2020 Stockholm Design Week, we were invited by Emeco to join their zero-waste dinner. Gregg Buchbinder, the CEO of the recyclable furniture company, asked how WeWantMore applied sustainability in the design process and what our clients' expectations were on that topic. I honestly told him that it often was a part of the briefing, but that it didn't weighed in on our design process. It wasn't a decisive factor like the budget or the aesthetics of a material. That evening was eye-opening, because I didn't just realize we, as a forward-thinking design studio, couldn't ignore it any longer. I also realized we, as designers, were in a key position to have a significant impact when it comes to sustainability." – Ruud Belmans, Co-founder and Creative Director Spatial Design WeWantMore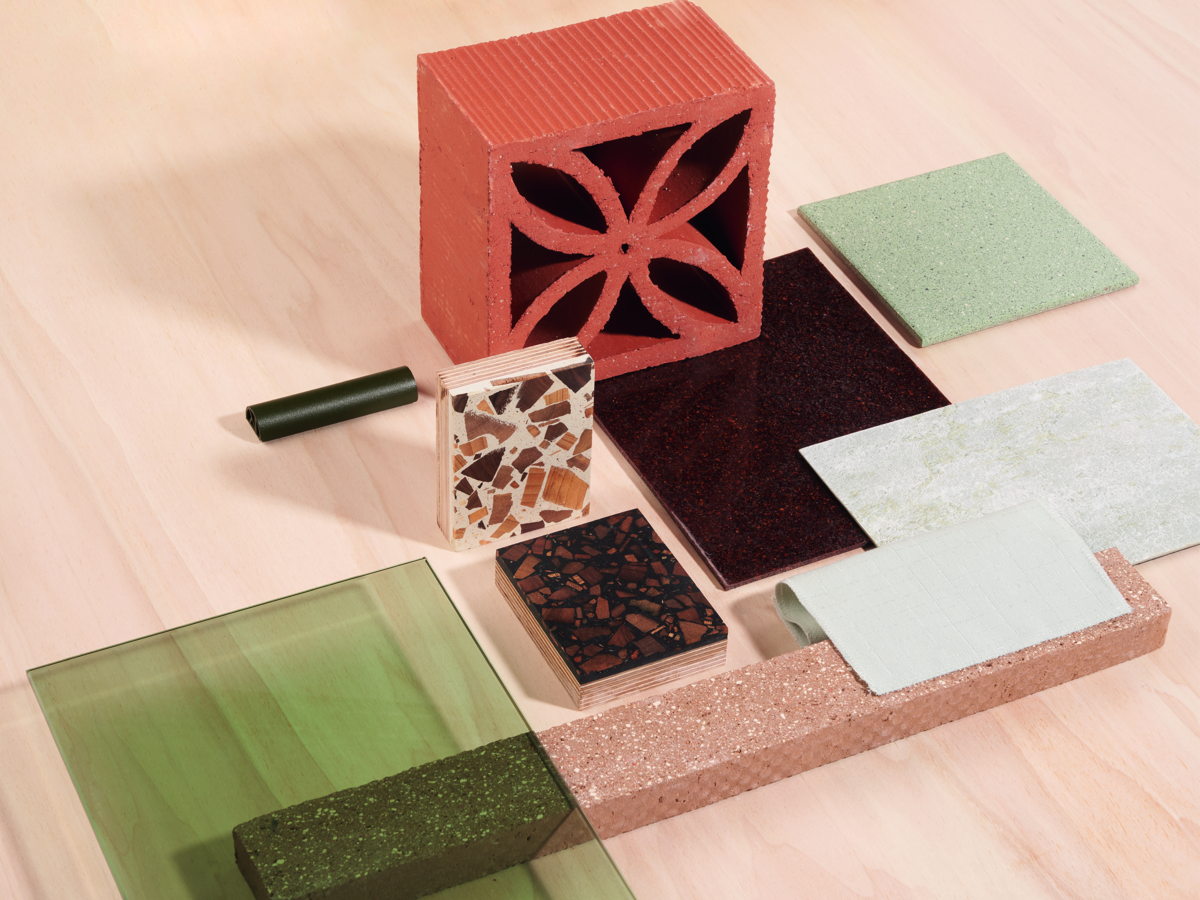 A lot of material suppliers and furniture brands are already making great efforts when it comes to sustainability. But when a designer or a studio doesn't select the material or brand at hand, there's little they can do. Designers are in a key position. They are involved in the early stages of creation and production, so the potential impact of their choices is huge. WeWantMore states sustainability should be a decisive element in the design process. It should weigh in on the decision-making process and the project in the same way aesthetics and budget do.
Making sustainability visual and designer friendly
But in order to achieve this, it's key to fully understand what sustainable development is all about. It's a complex matter, because it doesn't solely revolve around sustainable resources. The environment, as well as society and the economy, weigh in on the matter too. To understand every aspect of it, is part of the responsibility of a design studio. But for individual designers it might be too big of a stretch. This was one of the reasons for WeWantMore to develop the system. Because it's the studio's belief that designers should be able to make choices based on their strong, aesthetic eye without having to spend all of their time researching and analyzing how sustainable a material or supplier really is.

So, the Belgian design studio created a simple, workable interface for a complex matter. An easy-to-use, designer friendly classification system for its material library, a tool that is key for a designer to do his work. The materials and brands are sorted using a simple colour code - green, orange and red - which visualizes their environmental impact and involvement, making it easier for designers to make a sustainable choice.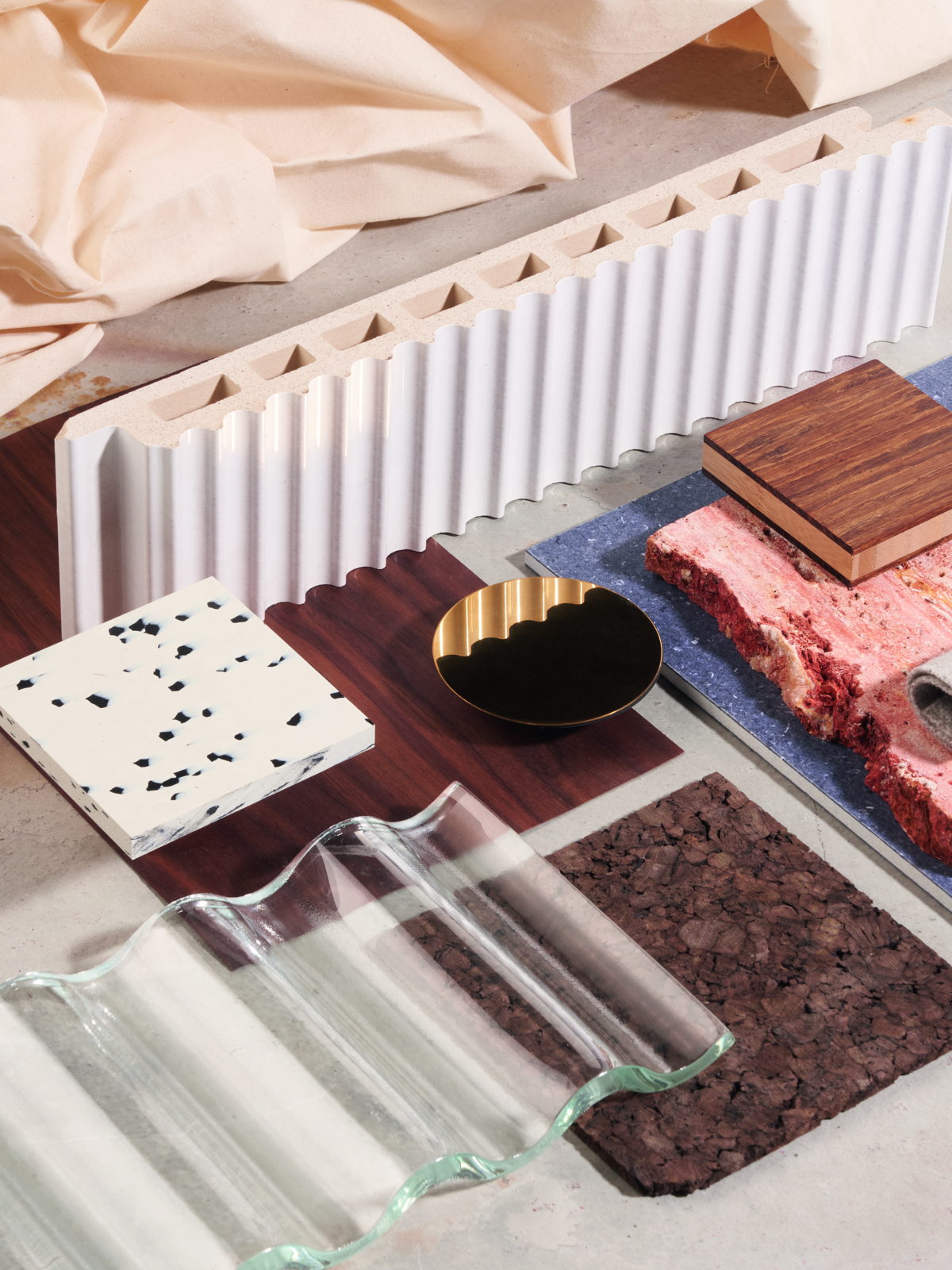 Two classifications turned into one
WeWantMore's colour-coded classification system is based on a comprehensive study and survey of two key components. Materials on the one hand, the brands creating and supplying those materials on the other. Both were evaluated and granted points accordingly to their environmental impact and involvements in terms of sustainability. This resulted in two separate classifications. Afterwards, the two grading systems weighed in to determine the place of a material on a green, orange or red coloured shelve in the studio's sample library. The result? A simple colour code to point out the environmental impact of the material and the sustainability involvement of the brand at hand.
Open source
WeWantMore's doesn't consider its work to be done. The studio is fully aware it has lots to learn and that the study and system are a constant work in progress. By sharing its method freely and openly, it hopes to encourage other studios and designers to implement it in their own sample library. In addition, the studio sees the system and study as a way to kickstart a conversation about sustainability with designers, studios and experts across all disciplines.
The materials and brands are sorted using a simple colour code - green, orange and red - which visualizes their environmental impact and involvement, making it easier for designers to make a sustainable choice.
---

Saar Dietvorst Press contact, Belgium