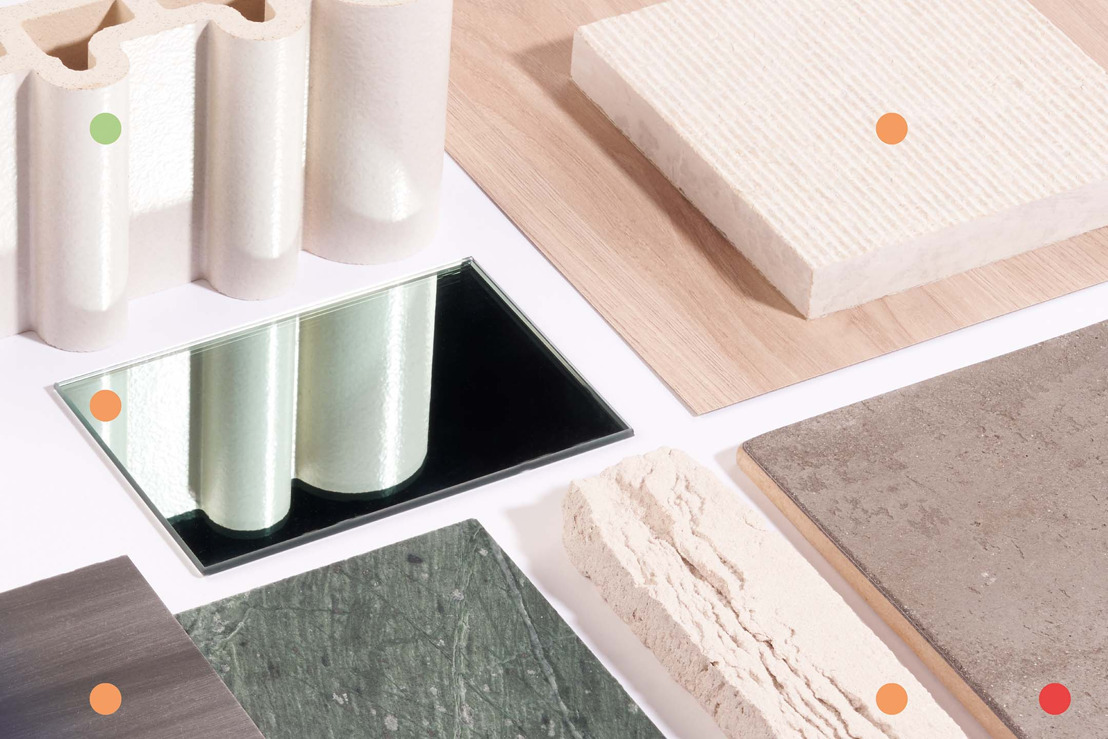 Design studio WeWantMore develops open-source method to make buildings more sustainable at an early stage
Through their new classification method, designers and interior architects can choose the most sustainable materials
Antwerp, 2 December 2021 - The construction sector plays a key role in European climate plans to drastically reduce CO2 emissions, the recent climate conference in Glasgow showed. The sector is responsible for 40% of all CO2 emissions. Through their choice of materials, designers and interior architects have an enormous impact on building sustainability at an early stage. The brand-new classification method developed by design studio WeWantMore makes it faster and easier to find out exactly how sustainable materials are. 'Sustainability must be given the same weight as aesthetics and budget'
Building construction is one of the most energy-intensive and polluting industries in the world. To realise the Green Deal and reduce CO2 emissions by 55% in Europe by 2030, designers, architects and interior architects must take a leading role.
To encourage material selection that is sustainable, designers, architects and interior architects can now use the new classification method free of charge. Choosing the most sustainable materials is quick and easy because WeWantMore created a user-friendly system that is colour-coded.
'Material suppliers and furniture brands already make substantial efforts when it comes to sustainability', explains Ruud Belmans, Co-Founder and Creative Director at WeWantMore. 'But when a designer or studio does not select sustainable materials, it is not much help. That is why we developed a classification method. Today, when everyone is talking about sustainability, it is not always easy for designers to determine which materials and suppliers are sustainable and which are not. We have devised a method that allows them to match aesthetic choices with sustainable ones—without having to spend hours researching each material'.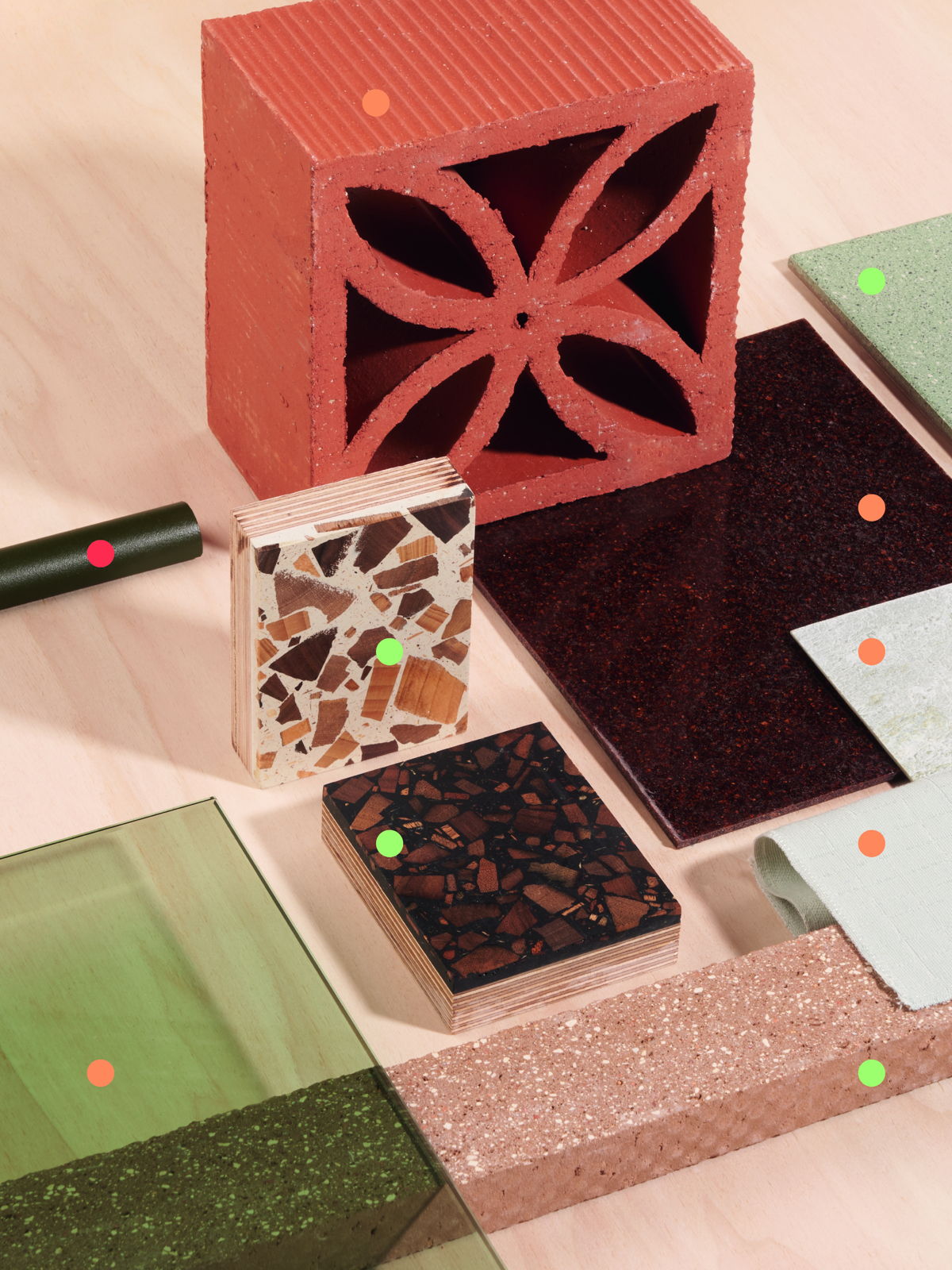 'Durability is as important as aesthetics and budget'
To develop the classification method, WeWantMore conducted a survey and carried out an extensive material and brand study. Many different criteria determine a material's sustainability: the life span, degree of re-usability and recyclability, country of origin, growth/production rate, animal testing, etc. In addition to sustainability, producers must also consider economic and social criteria, such as working conditions.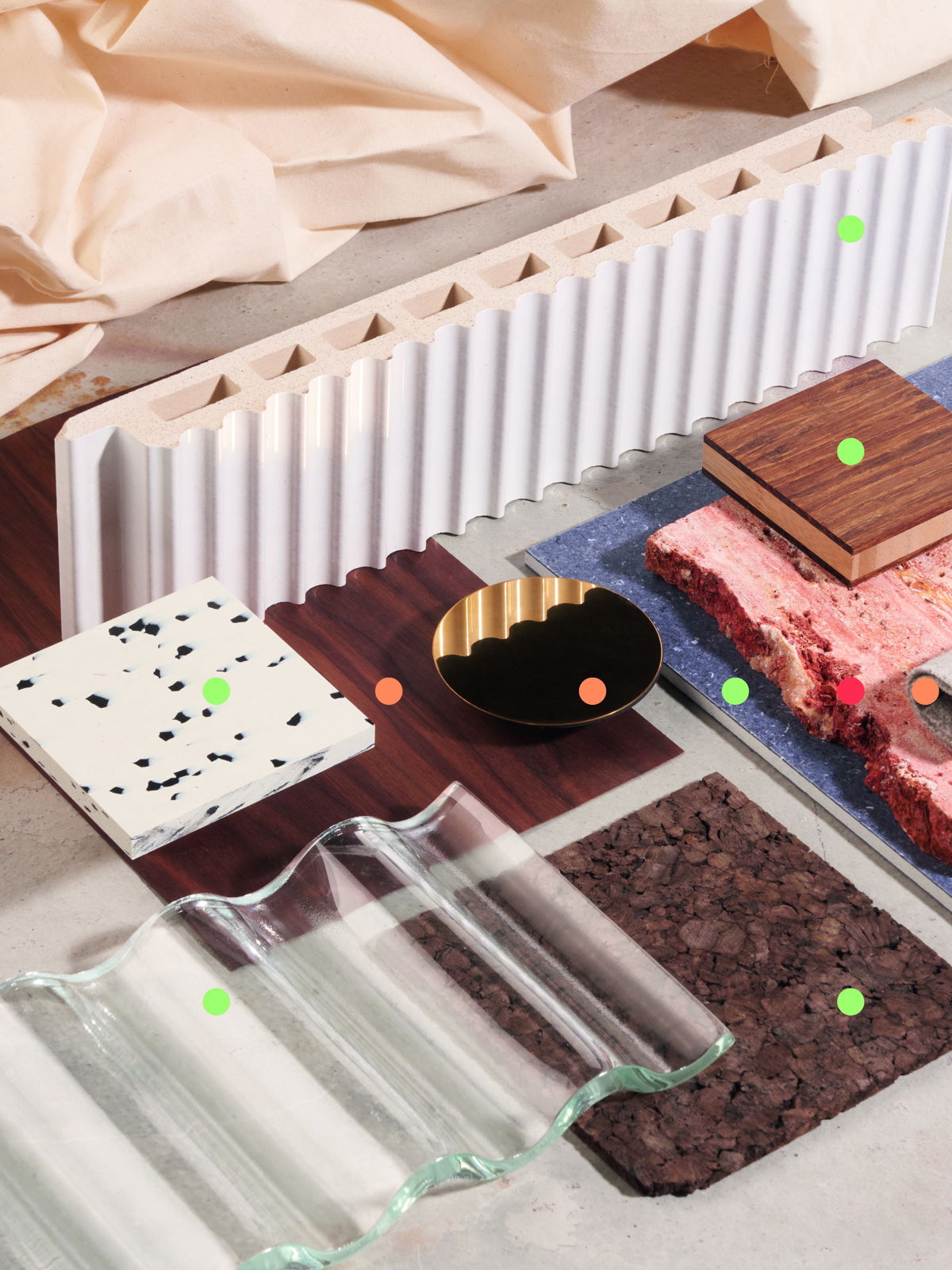 WeWantMore translated the research and survey results into a simple and user-friendly colour-coded system. The classification system is continually being refined to keep up with new insights and sector-wide developments.
Designers and (interior) architects can download the WeWantMore classification system for free, emphasises Ruud Belmans. 'To jumpstart the sustainability conversation, we want to share our knowledge with as many designers as possible. In the near future, sustainability should become a decisive element in the design process—a consideration that designers take into account just as much as aesthetics or budget'.
Download the sustainability study of WeWantMore here.
---

Saar Dietvorst Press contact, Belgium

Anne-Sophie Jonkers Press contact, Belgium